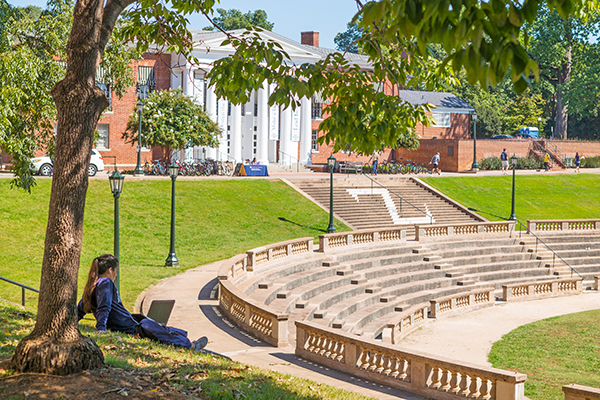 The University of Virginia is pleased to offer short-term summer housing for students participating in internships or other UVA-affiliated programs over the summer!
Housing is available starting Sunday, May 28, 2023. The latest-available check-out date is Friday, August 4, 2023.
A two-week (13-night) minimum stay is required.
Reservations must be made two (2) weeks in advance of your desired check-in date.
To be eligible for this housing, students must be enrolled at an institution of higher education, and proof of internship must be provided at the time of reservation.
Student athletes with prior approval from Athletics may also be eligible for this housing. At the time that they make their reservation, they must indicate that they are a student athlete with approval from Athletics to stay in UVA-Affiliated Programs Housing.
Please note that you must be at least 18 years of age to live on Grounds in summer short-term housing.
 
Accommodations
Copeley Apartments
Intern guests stay in air-conditioned, apartment-style accommodations in our upperclass Copeley Apartments residence area. These apartment accommodations include two bedrooms, a living room, kitchen, dining area, one full bath, and one half bath.
Your reservation pays for one single-occupancy bedroom in the apartment. Each guest will have their own room with a full-size bed, desk, and wardrobe. Guests may be assigned to share a two-bedroom apartment with another intern of the same gender.
The kitchen includes a range and oven, refrigerator, and sink. Cooking supplies such as pots and pans, utensils, plates, and drinkware are not included and must be supplied, as needed, by the guest. All apartments are furnished with a sofa, two arm chairs, a coffee table, two end tables with lamps, and a dining table with chairs.
Please note that bedrooms are not equipped with hangers, irons, ironing boards, hair dryers, or lamps (overhead lighting only). Guests are responsible for supplying their own bed linens, pillows, towels, and personal toiletry items including shampoo, soap, etc.