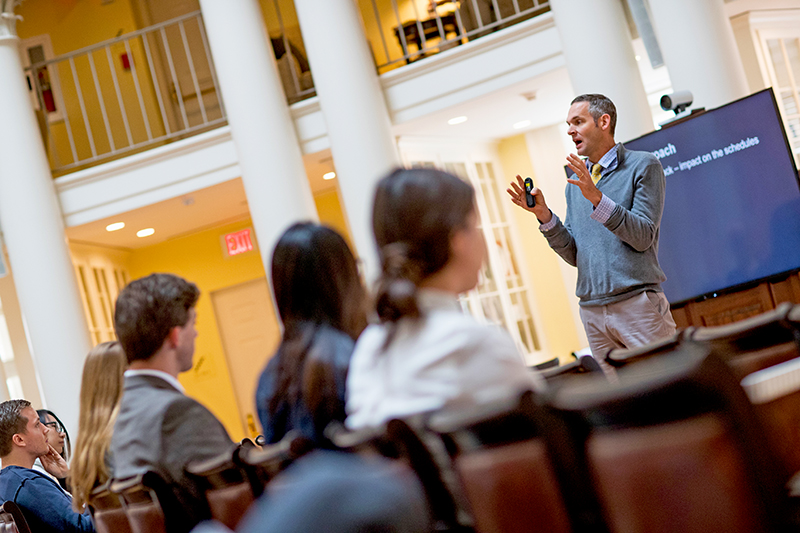 Meeting Your Program's Needs
Navigating the entirety of meeting and event facilities on UVA's Grounds can be daunting. Knowing who to call for room availability, catering, parking, and other services may present a challenge! Conferences@UVA is your one-stop resource when you start to plan your event at UVA!
Event Spaces and Services
Our team of events professionals has a comprehensive knowledge of University-wide meeting spaces and unusual event spaces both on Grounds and at nearby UVA-managed properties, and can find the spaces that work best for your event. We also have relationships with University service providers, and can point you in the right direction to the appropriate venue managers and outside vendors to help with additional event-related needs.
Arranging Accommodations
If your participants will be staying in Charlottesville during the summer months, staying on Grounds in student housing may be an option for your program, and we can help with those reservations.
---
Please click the Contact Us button link below to start a conversation about hosting your meeting or program on Grounds.
If you have additional questions, more information is available at our Meetings & Conferences FAQ.