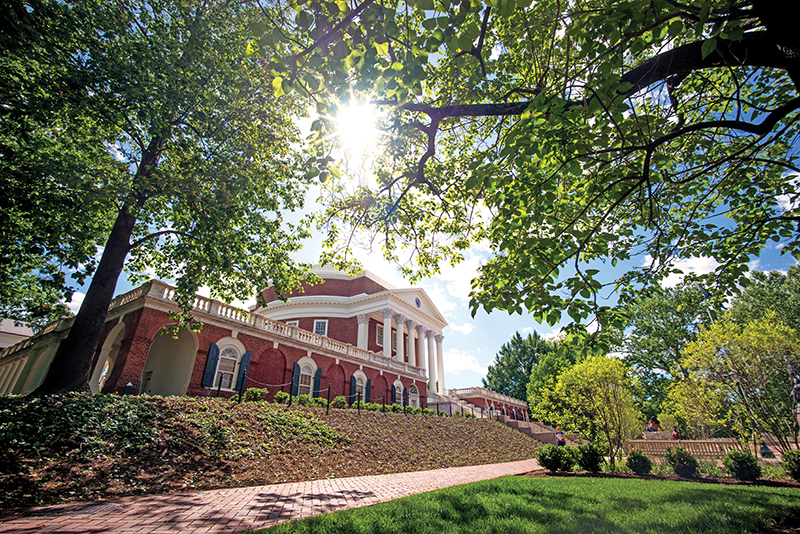 Stay With Us
The University of Virginia is happy to offer affordable on-Grounds housing for attendees of MSA 2020!

For MSA conference attendees looking for an affordable alternative to a hotel, we are pleased to offer student-style accommodations in air-conditioned, first-year dorm rooms located in the Alderman Road Residence Area.

Reservations will be available beginning Friday, February 14, 2020.
Accommodations
Guests will be housed in hall- or suite-style, air-conditioned student dorm rooms located in the Alderman Road Residence Area. These rooms traditionally house two undergraduates during the academic year, but are offered as single-occupancy private rooms to MSA conference guests.
It is important to note that this is not a hotel, but an economical, no-frills lodging option within a 15-minute walk to the Lawn. All rooms are hall-style with two lofted single beds, two desks, two dressers, and two wardrobes. Bathrooms are communal by gender at the end of each hallway. Rooms are not equipped with hangers, irons or ironing boards, hair dryers, or area lamps (overhead lighting only). Guests are responsible for supplying these additional amenities as needed, as well as personal toiletry items including shampoo, soap, etc.
Lofted beds are not ideal for everyone, so please consider this as you reserve these accommodations. Should you require disability-related or other medical accommodations, please refer to Disability-Related and Medical Accommodations, below.
Each guest will receive a linen package that includes a bed pillow, pillow case, two sheets, a blanket, two bath towels, a washcloth, and a bath mat. A one-time fee of $20 per person will be charged for this package.
University housekeeping staff will remove trash from the common areas and sanitize the bathrooms on a daily basis. Guests are responsible for removing their own bedroom trash to the appropriate dumpster at the conclusion of their stay.